Profhilo
| Treatment Area | Approx. Duration | Prices from |
| --- | --- | --- |
| Face | 45 mins | £150 |
| Hands | 45 mins | £150 |
| Neck | 45 mins | £150 |
What is Profhilo?
Profhilo is an injectable anti-ageing treatment based on hyaluronic acid. It is highly effective for skin that is losing its elasticity and firmness due to ageing. Profhilo is injected just below the skin surface where it disperses quickly and reacts with the underlying tissue to boost the hydration of the skin.
What happens during your consultation?
Our aesthetics nurse, Ros Bown, will carefully listen to your concerns and discuss with you the best course of treatment to attain your desired goals. Each stage of the process will be fully explained to you during this initial consultation and throughout your treatment plan.
During the treatment
Profhilo has a comprehensive range of 10 injection points, five on each side of the face. This technique allows us to focus the hyaluronic acid treatment where the skin appearance is most relaxed and aged. By concentrating a specific volume of Profhilo in the most receptive points of the face allows the treatment to diffuse through the available spaces, creating a natural, lasting look.
Profhilo is injected into the following areas on both sides of the face:
Cheekbone
In line with the nostril
In line with the ear lobe
Chin
Jawline
Despite being a complete face injectable treatment, Profhilo is one of the anatomically safest procedures available as it avoids large vessels and nerves in the face.
After the treatment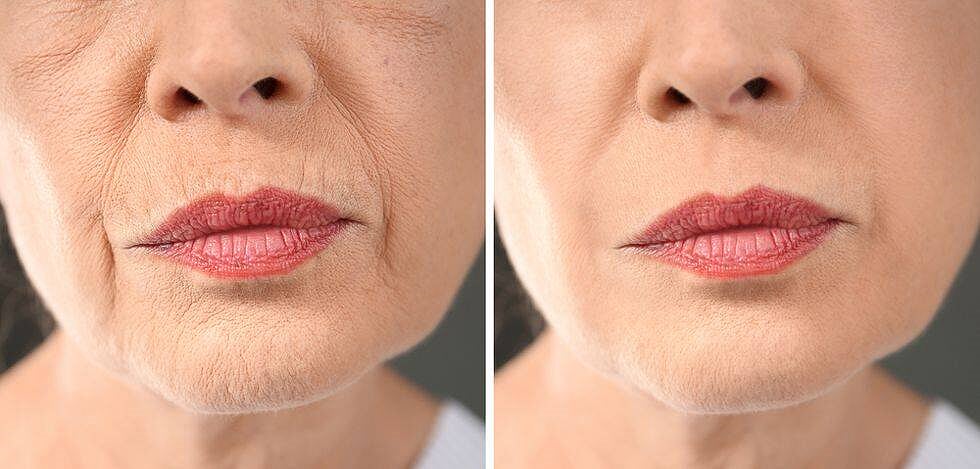 Summary
Procedure Time: Approximately 45 minutes
Anaesthetic: Topical
Downtime: None
Risks/Complications: Bruising, swelling and redness
Results: Immediate
Duration of Results: Up to 6 months
Pain: Minimal
Full Recovery: 24 Hours