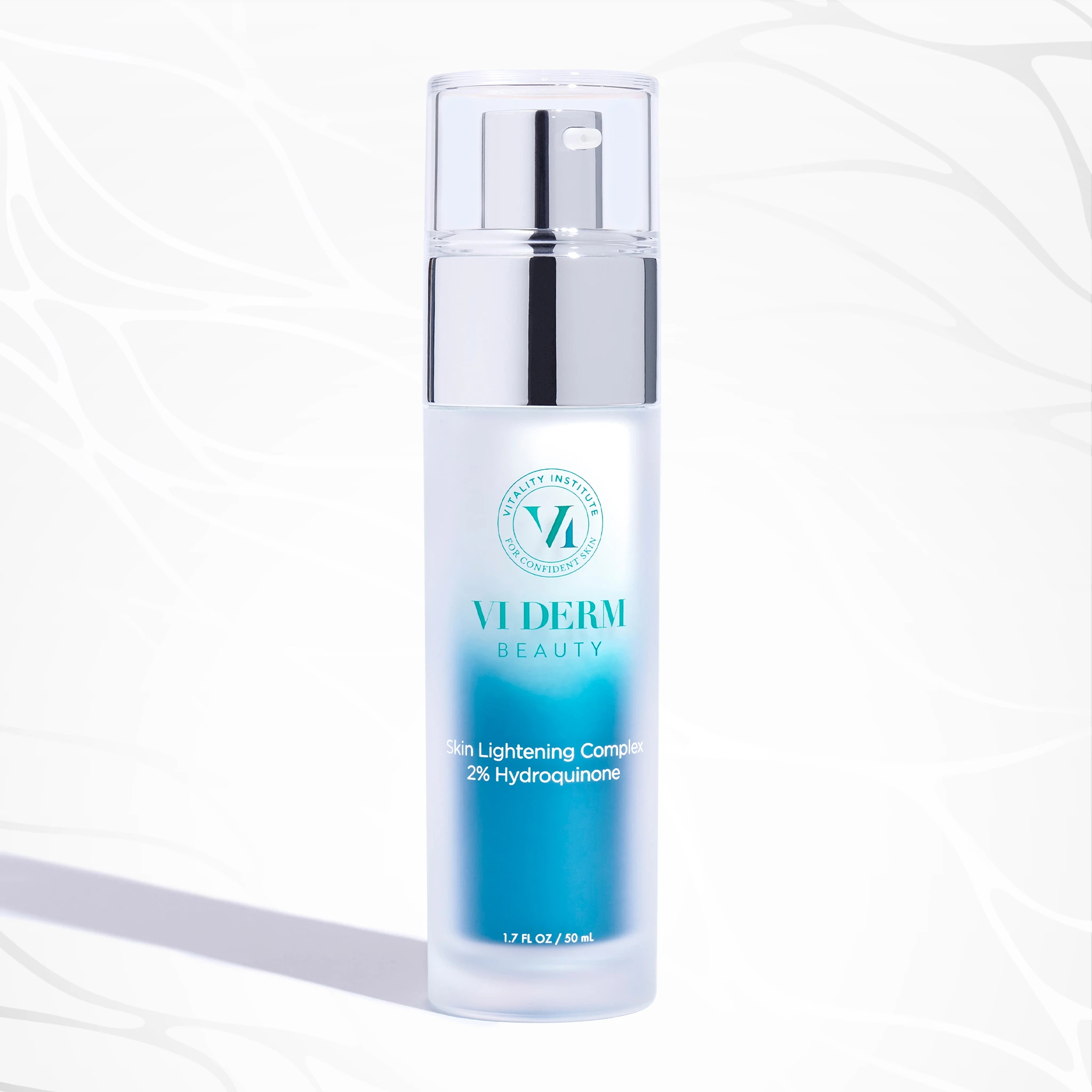 Enlarge image
Skin Lightening Complex 2% Hydroquinone works to reduce pigmentation and skin redness in as little as two weeks using a proven botanical formula to limit melanin production. While suppressing melanocyte, this formula brightens skin for a more even skin tone, prevents future pigmentation production and reduces skin damage from sun exposure.
Key Ingredients
Hydroquinone: effective ingredient for lightening hyperpigmentation, reducing brown spots and age spots, and melasma.
Rumex: potent brightening ingredient that can help diminish the appearance of age spots and pigmentation.
Kojic Acid: reduces hyperpigmentation by inhibiting the production of free tyrosinases
Azelaic Acid: natural substance fights bacteria, reduces inflammation.
Vitamin C: enhances collagen production while antioxidant protection leaves skin with a brighter complexion.